Carpet Cleaning Machine Repairs Perth
Carpet Cleaning Machine Repairs and Maintenance Service
if you own carpet cleaning equipment, then you must also have contacts of a reputable company in mind that repairs your carpet cleaning equipment when it breakdown. We are experts in all types of cleaning machine repairs, whether they are repairing carpet cleaning machines or repairing floor cleaning machines, we are always working to offer quality and affordable services to our customers. We have all the tools necessary to repair your carpet cleaning equipment and restore it back to its original form.
Quality is one of those factors, which can really make or mark the reputation and name of an organization in the industry that's why if your carpet cleaning machine takes lots of dust particles and not working properly then you must hire professionals for carpet cleaning equipment repair to get the dust particles out.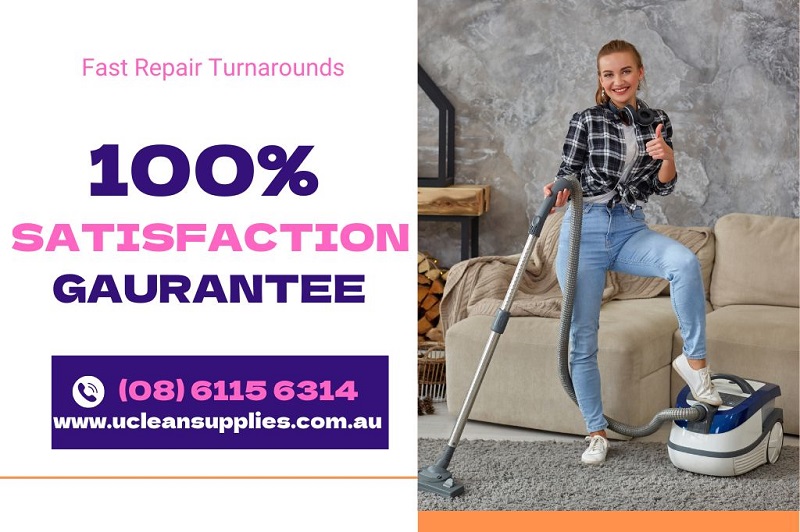 UClean Supplies are Specialists in Servicing, Repairing & Maintenance Carpet Cleaning Equipments
We have highly trained carpet cleaning machine repair technicians who can repair all kinds of carpet extractors and restore them to their original form including truck mount carpet cleaning machine repair, steam cleaner repair, and more
As a trustworthy and renowned cleaning machine repair company, we are offering professional repair services to industrialists, hospitals, government buildings, and others. UClean Supplies has large stocks of every carpet cleaning equipment part; we can repair and replace broken parts of almost all major brands of carpet cleaning equipments. Thus, we are always there to provide professional carpet cleaning equipment repair services to meet your demands. When you have UClean Supplies, you need not look for any other carpet machine repair service, for we ensure the best and the most impeccable quality of services in Perth you can readily contact us for carpet cleaner repair and get your appliance fixed quickly.
View what other brands/services we do the repair
Floor Scrubber Repair in Perth
Karcher Cleaning Equipment Repairs In Perth
If you require our assistance with any of the services mentioned above, please contact us by the contact form or call us on (08) 6115 6314 and speak with a representative.
Get In Touch
Fill in the form below to contact us